The Luv Bridal Experience
AN AUTHENTIC APPOINTMENT FOR EVERY BRIDE
The Luv Bridal experience is an unforgettable moment in the journey to your wedding day and at our San Diego Showroom, you're not just a bride but part of our Luv family. At Luv we focus on the experience more than any other aspect, ensuring that a bride's time with us is carefully considered so that it is filled with passion and commitment from the moment a bride walks through your doors to walking down the aisle.
An Unforgettable Experience
Luv Bridal was conceived from the passion to redefine the bridal industry as it was. The Luv intention was to alter the bridal appointment experience so brides could experience a stress-free, exciting, and bride-focused day. Our Showroom experience is complete with one-on-one passionate service, our fresh and exciting Showroom, and multiples sizes of most our designer samples for a near-perfect fit!
Our Showroom is known for providing every single bride and her entourage the bridal experience of a lifetime and we are confident you'll find 'The One' with us!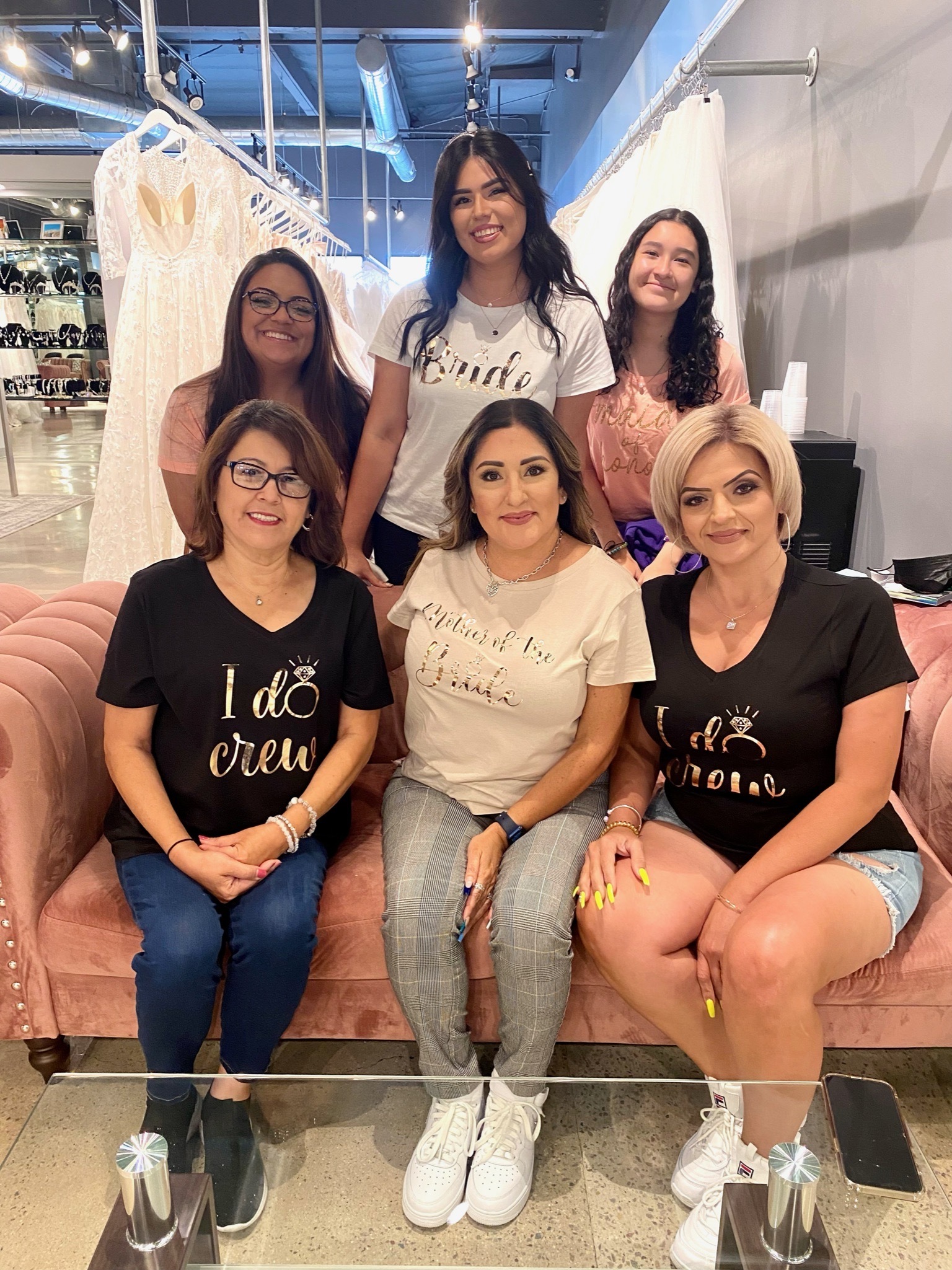 MULTIPLE SIZES AND COLORS
Every Luv Bride is Unique
Our Showroom encompasses an authentically inclusive atmosphere by being one of the first bridal shops to ever carry multiple sizes and colors of the majority of our designer samples available for try-on every day. It is incredibly important that each excited bride walking through our doors has the ability to feel confident and comfortable in finding their dream gown.
As you try on wedding dresses in our Showroom, we want to ensure that you can fully envision walking down the aisle to your fiancé. With multiple sizes and colors to try-on, an expert stylist ready to understand your bridal style, in our stress-free atmosphere, we are confident you'll find 'The One'!
Our Wedding Dresses
Showroom Details
• FREE 90 Minute Appointment
• 4 Guests with Bride
• Rent the Showroom Appointment
• Refreshments provided
• Please allow 10 extra minutes to find parking
Showroom Hours
| | |
| --- | --- |
| Monday | 11:00am–7:00pm |
| Tuesday | 11:00am–7:00pm |
| Wednesday | CLOSED |
| Thursday | 11:00am–7:00pm |
| Friday | 11:00am–7:00pm |
| Saturday | 9:00am–5:00pm |
| Sunday | 9:00am–5:00pm |
Book Your Dream Appointment